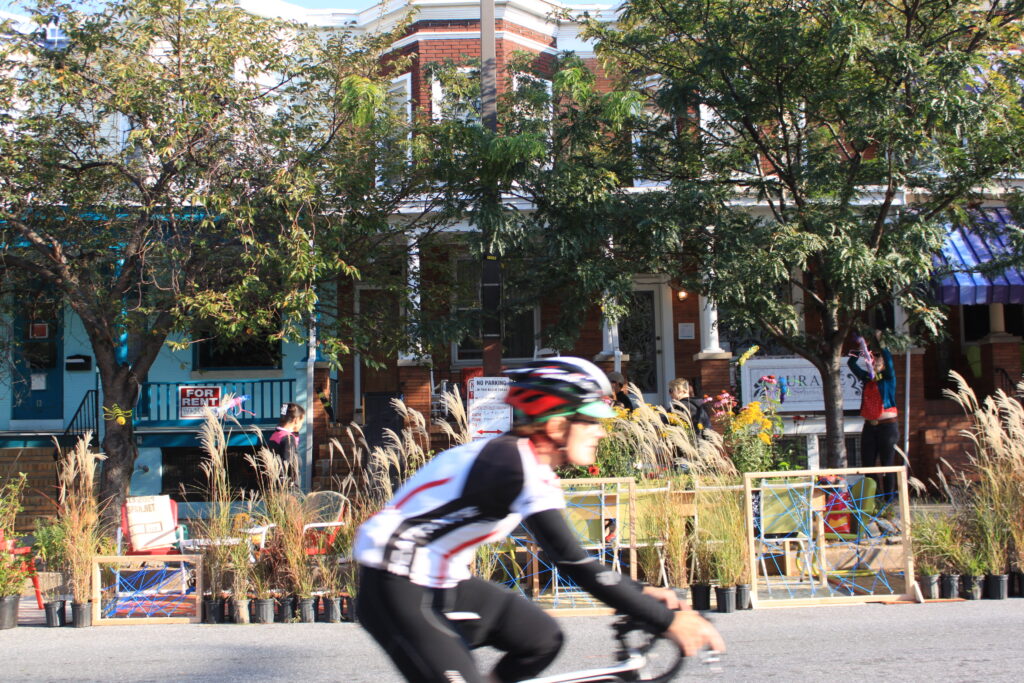 The Story
Every year, on the 3rd Friday of September, people reclaim parallel parking spaces in our city streets—taking their use away from cars and returning it to the people. Beginning in 2005 with a small group, PARK(ing) Day evolved to be an international event advocating for more public space in our communities.
Since 2012, I've been organizing or participating in PARK(ing) Day pop-ups in and around Baltimore: in Towson while working with Doo Consulting, in Downtown Baltimore as the founder of the Baltimore Urbanism Group, at Morgan State University as the leader of the Morgan Association of Planning Students, and then in Hampden and at Mondawmin Mall as a planner at Mahan Rykiel Associates.
A central objective of the event is to educate the public about the incredible opportunities our communities could gain if space that's currently reserved for parked cars were instead used for greenspace, or gathering areas. I've woven opportunities for creative civic engagement into every PARK(ing) Day I've organized. And I've always encouraged visitors to think outside the parking space and consider the possibilities.
client: N/A, Volunteer Work
location: Baltimore, MD
role/team: Self; Associate Planner, Mahan Rykiel Associates
project type: civic engagement; urban design
dates: 2012 – ongoing.